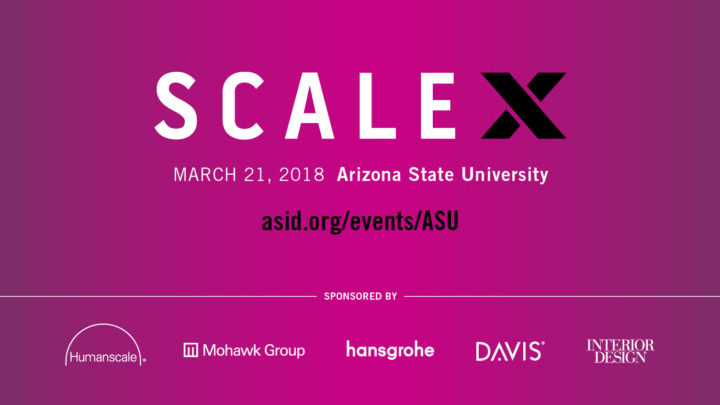 SCALEX at Arizona State University
Description
Get a leg up on the competition and leverage your professional development by attending SCALEX. Developed as a local version of SCALE: The ASID National Student Summit, SCALEX is a full day event, designed to bring innovative topics and discussions from renowned speakers directly to you.
SCALEX is an opportunity to hear from experts on topics that expand on what you're currently learning in the classroom. With real-life scenarios and expert-led panels, SCALEX will prepare you for a career in design.
SCALEX is for interior design students and educators who believe in the impact of design to transform lives. By attending SCALEX, students will prepared to take on their first professional role.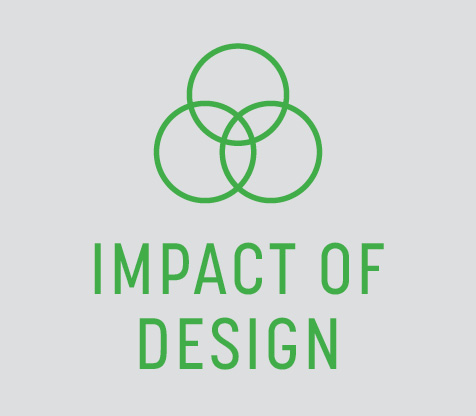 Get inspired by ways to make a difference on the human experience.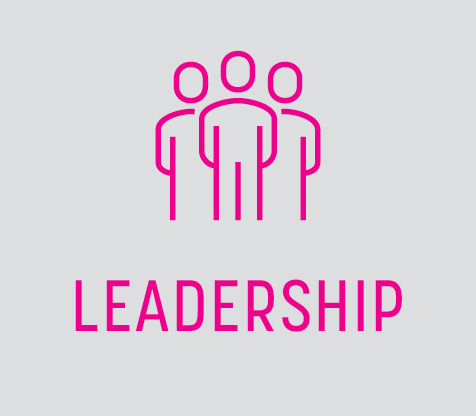 Advance yourself as an individual, present yourself as a leader.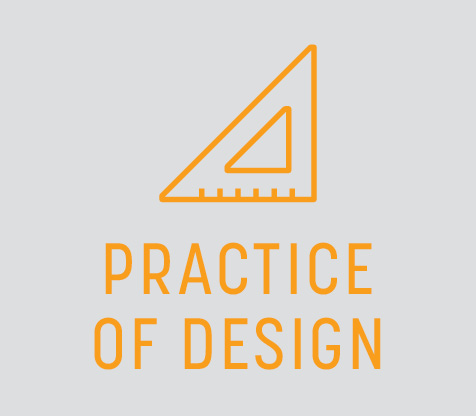 Hear from the pros about real-life design projects.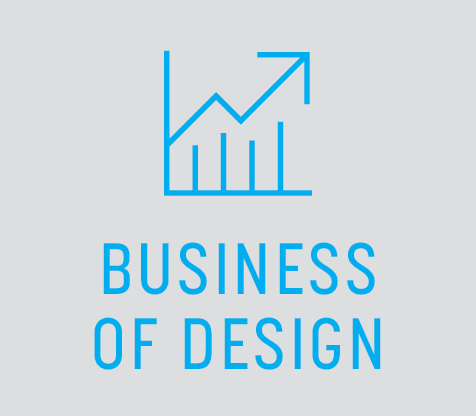 Learn business skills that will impress first job managers.
Mark your calendars and register today. You canNOT afford to miss this opportunity.
$49 – Ticket Price
All SCALEX attendees will receive a $49 credit to attend 2019 SCALE: The ASID National Student Summit or The Leadership Experience: Presented by ASID, July 19-21, 2018, in Washington, D.C.
Event Schedule
8 – 8:30 a.m. | Networking Breakfast
8:45 – 9:15 a.m. | Welcoming Message
Speakers: Jon Strassner, LEED AP, director of Workplace Strategy, Humanscale; Jason Schupbach, director, The Design School, Herberger Institute for Design and the Arts, Arizona State University; Randy Fiser, Hon. FASID, CEO, ASID
Kick off your SCALE X experience with a welcome from your hosts followed by the event keynote.
9:15 – 10:15 a.m. | SCALEX Keynote: : The Evolving Role of Designers
Speaker: Todd Bracher, Strategic Product Design + Advisory, Todd Bracher Studio
An investigation into how designers' roles have evolved, and why good design, beyond aesthetics and function, needs to be strategic and make good business sense.
10:15 – 10:30 a.m. | Break
10:30 – 11:30 a.m. | Impact of Design Breakouts
Attendees select one breakout seminar from the following options.
The Story of Bureo, Making Plastic from Fishing Nets
Speaker: David Stover, co-founder, Bureo
Explore Bureo's design process, in which a source of waste was identified and leveraged to create positive solutions. Using disruptive innovation to put value into a previously discarded material, attendees will be given a detailed look into how an emerging company is aiming to inspire the next generation. Pushing the limits of sustainable design, Bureo will showcase examples for the new generation of products having a true positive impact on the environment.
Design for Humans – Workplace Functionality
Speaker: Johnathan Puleio, managing director, Humanscale Consulting
Designers cannot afford to ignore the ergonomics of workplace design. Employees are exposed to a multitude of musculoskeletal issues when they work in conditions that are not properly designed. Whether it is lighting levels, appropriate task seating solutions, or attention to work height, the human factor must be carefully considered in any workplace. Employees cannot safely work all day long on lounge seating or sofas. Effective workstations must be carefully planned and designed. Jonathan Puleio, a certified ergonomist with over 20 years of experience, will take seminar attendees on a carefully curated tour of effective workplace design through an ergonomic lens.
The Living Building Challenge: The Future of Healthy, High Performing Workplaces
Speaker: Kathleen Smith, LEED Fellow, Vice President, Living Building Challenge, International Living Future Institute
Companies and organizations are increasingly embracing the regenerative design principles within the Living Building Challenge to achieve healthy, high performing spaces. Attendees will learn about the Living Building Challenge and explore how the program can improve occupant health and well-being. Case studies of key certified Living Building projects will be provided including Etsy Brooklyn HQ, Google Chicago, and Glumac Shanghai.
11:30 a.m.– 1 p.m. | Lunch on Your Own
1 – 2 p.m. | Leadership Development Breakouts
Attendees select one breakout seminar from the following options.
Material Transparency and Net Positive Impact
Speaker: Jane Abernathy, Sustainability Officer, Humanscale
As designers, the choices you make will have a significant impact on the world. Manufacturers respond and adapt to design requirements, and the end user lives with the decisions every day. In this seminar, we will explore what makes a product sustainable and how to go about making optimal choices when evaluating product.
The Road to Leadership
Speaker: Matt DeGeeter, vice president, Education and Engagement, ASID
Why are associations important? How will they support you as an interior design student in your career? Discover your leadership path and how you can advance yourself as a design professional through ASID.
Experience of an Emerging Designer
Speaker: John Strassner, LEED AP, director, Workplace Strategy, Humanscale; Kirsten Keane, WELL AP
Learn what it was like acclimating from design school student to professional designer for Kirsten Keane, WELL AP. Interviewed by Jon Strassner, a 22 year veteran of the industry, Kirsten will answer questions related to adjusting to professional work, frustrating moments, rewarding experiences, and lessons that would have helped in preparing for the real world. Gain insight to help you prepare for your first professional role.
2 – 2:15 p.m. | Break
2:15 – 3:15 p.m. | Practice of Design Breakouts
Attendees select one breakout seminar from the following options.
Color + Design Vision 2018
Speaker: Justin Hicks, Global Showroom Design, Mohawk Group
Manking is in flux today, living between the pas tand the future, and the natural and digital worlds. This dichotomy is causing major shifts in human behavior and design has follwed suit. We call this Designkind, where a new generation of post-digital nomads is pushed to the limits, experiencing life on demand, and rethinking the value of what's important. This will create a new design language focused on the clash between city and country, new and old, virtual and real. Join Justin Hicks from Mohawk Group as he shares the 2017-2018 Color + Design Vision, exploring these relevant cultural themes and trends affecting design today. We will examine today's design trends across multiple disciplines to see how they create new visual expression. By looking at these themes, we will also share the 2017 - 2018 color forecast while giving examples of how culture influences color and design direction.
Water Sense: Efficient Shower Technology
Speaker: Christopher W. Jones, National Sales training manager, Hansgrohe
Journey through the evolution of the modern bathroom and how advanced technology is shaping bathrooms of the future. Attendees will learn about the current water regulation codes in certain parts of the country and how they are affecting shower systems. Attendees will also be able to distinguish between water efficient products versus ones that simply save water.
Your Role as a Designer: Presenting Your Ideas to Your Clients Speaker
Learn how to prepare and deliver design presentations to clients. As designers we are storytellers and place-makers. Our presentations need to convey our ideas to our clients so they embrace our design concepts and confidently approve our designs. The fundamentals of storytelling will be presented as well as tools and skills needed to bring those stories to life. Tips for effective presentations and examples will be provided.
Speaker: Beth Harmon-Vaughn, Ph.D., ASID, FIIDA, LEED AP, principal/managing director, Gensler
3:15 – 3:30 p.m. | Break
3:30 – 4:30 p.m. | Business of Design: Resume and Portfolio Review
Students will have the unique opportunity to have proven professionals review their portfolios and resumes and provide constructive feedback. Interview skills and overall knowledge will be enhanced instantly by these productive interactions.
4:30 – 5 p.m. | Closing Remarks
Speaker: Randy Fiser, Hon. FASID, CEO, ASID
Wrap up SCALEX with a recap on the day's experiences and how to apply them to your first professional role.
5 – 6 p.m. | Reception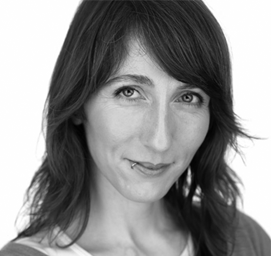 Jane Abernathy
Sustainability Officer, Humanscale
Read More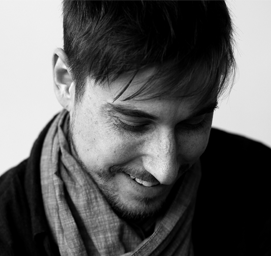 Todd Bracher
Strategic Product Design + Advisory, Todd Bracher Studio
Read More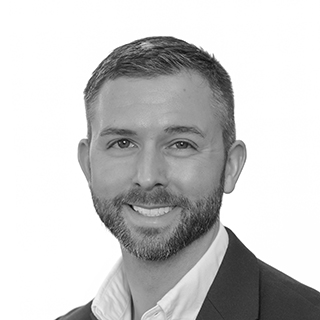 Matthew DeGeeter, ASID
Vice President, Education and Engagement, ASID
Read More
✖
Jane Abernathy
As the sustainability officer at Humanscale, Jane develops the strategic vision for sustainability, which has taken the ambitious goal of having a Net Positive impact. Jane implements this vision by guiding the R&D effort to create the most sustainable products possible; and by working with manufacturing facilities to instill sustainability as a fundamental way of operating. Last year Humanscale's main production facility used captured rainwater for 100% of production, on-site solar energy for 90% of electricity, and achieved the highest recycling rates for manufacturing in New Jersey. Humanscale has been recognized as the first manufacturer to achieve the complete Living Product Challenge, is a founding member of the Net Positive Project, and a founding member of the NextWave initiative.
✖
Todd Bracher
Todd Bracher is an industrial designer and design strategist who has guided some of the world's leading brands to realize strategic differentiation through design, including 3M, Jaguar, Herman Miller, Humanscale, and Cappellini.
With over 75 products in the market, two dozen patents, and numerous global awards, including Top 100 Global Design Influencer by Wallpaper* Magazine and two-time International Designer of the Year, Todd Bracher is recognized as the preeminent voice in American contract furniture design.
The studio, founded in 1999 and based in New York City, draws upon an international experience and expert network that Todd built over 10 years while living and working in Copenhagen, Milan, London, and Paris.
✖
Matthew DeGeeter, ASID
Matthew DeGeeter, ASID, is an award-winning designer and the vice president of Education and Engagement at ASID. With a passion for developing meaningful experiences, Matthew brings his background as a professional interior designer at a top-5 firm and as a past volunteer leader of ASID to programs, education, and professional development opportunities.
Previously, Matthew worked at the Washington, D.C. office of Perkins+Will where his design work focused on healthcare projects as productive and efficient workplaces for those who staff them, in addition to being places of healing and wellness. As part of local and national design teams, Matthew's projects received numerous awards and were featured in multiple publications including Architectural Digest, Interiors & Sources, and many more. His projects varied in scale from community health centers to ambulatory care centers, to medical center campus expansions.
As a volunteer leader with ASID, Matthew served as director-at-large on the ASID National Board of Directors, was a two-term chair for the Emerging Professional Advisory Council, and held various chapter positions. Additionally, Matthew consulted as a brand manager for The Global Good Fund, a non-profit that links social investors to high potential young leaders.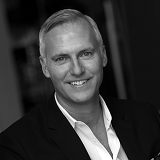 Randy W. Fiser, Hon. FASID
CEO, ASID
Read More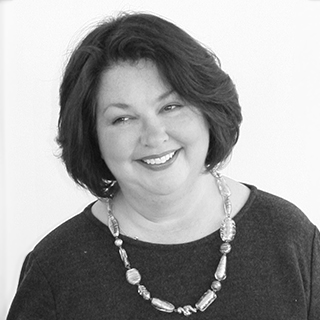 Beth Harmon-Vaughan, Ph.D., ASID, FIIDA, LEED AP
Principal/Managing Director, Gensler
Read More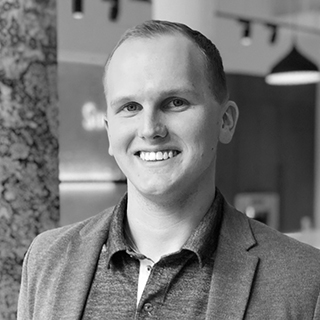 Justin Hicks
Global Showroom Design, Mohawk Group
Read More
✖
Randy W. Fiser, Hon. FASID
Randy Fiser spreads the mission of "Design Impacts Life" through his work as the American Society of Interior Designers (ASID) chief executive officer. As ASID CEO, Fiser leads the Society's 25,000+ members from commercial and residential sectors across North America to advance the profession and communicate the transformative power of design on people's lives.
Since being named CEO in 2012, Fiser has inspired change, playing a key role in advancing the interior design profession and the organization. He has invested heavily in research, enhanced ASID's reach through new partnerships with organizations like the Clinton Global Initiative, Delos, and the International WELL Building Institute, secured crucial practice rights victories in Massachusetts, and moved ASID headquarters into an award-winning "living laboratory" studying the impact of design in the workplace. His mission and message is evident in all that he does – to demonstrate that hiring an interior designer is not only a good return on investment but a decision that transforms lives.
Fiser's career has been built on his passion for making the world a better place. From K-12 education reform to leading advancements in work life balance to working on rebuilding communities in need with design-forward thinking, Fiser's past experiences leading him to ASID are proof of his power as a transformational leader with a continued drive for positive change.
✖
Beth Harmon-Vaughan, Ph.D., ASID, FIIDA, LEED AP
With over 30 years of leadership experience, Beth Harmon-Vaughan serves as the managing director for the Gensler Phoenix office and leads teams in innovation and service as part of Gensler's one-firm philosophy. A recognized practice leader in the field of design, Beth is sought by end-users, design professionals, and academics for her synthesis of practice, research, education, and public service. Beth holds a Ph.D. from Arizona State University in sustainability and workplace productivity. Her body of work, which encompasses almost every type of commercial and institutional project, has been continually recognized for design excellence. Beth's ability to collaborate with and lead large teams delivers projects that are seamless in their execution. Her focus on the total integration of the client's vision and goals throughout the design and building process is integral on projects of large magnitude and technical complexity. She oversees the project's design development, management, and is responsible for the overall project strategy, providing technical and management support to the team. Additionally, Beth serves as the client's advocate, challenging the team to explore all options to ensure solutions are thoroughly developed.
✖
Justin Hicks
Justin Hicks was born in Dalton, Georgia, the carpet capital of the world and graduated from Florida State University, where he studied Urban Planning with an emphasis on environmental planning and design. An avid architecture and design enthusiast, he believes in pairing design with sustainability and wellness practices to create spaces that are both beautiful and make us happier and healthier. In his current role as global showroom design manager for Mohawk Group, he has worked toward achieving both LEED Gold and WELL Certifications on their new flagship showroom in New York City, where he currently resides.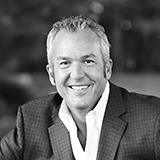 Christopher W. Jones
National Sales Training Manager, Hansgrohe
Read More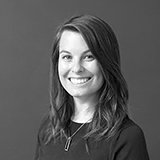 Kirsten Keane, WELL AP
Designer, Architekton
Read More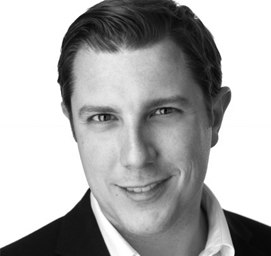 Jonathan Puleio
Managing Director, Humanscale
Read More
✖
Christopher W. Jones
Christopher W. Jones is the sales training manager for Hansgrohe. He has 20+ years of experience in training and course development, not only Hansgrohe's field sales reps and their clients, but for professionals such as architects and designers as well. He is an experienced professional speaker, published author, and has a passion for delivering dynamic programs to the industry.
✖
Kirsten Keane, WELL AP
Humans interact with design on a daily basis. At work, design can influence productivity, efficiency, and error rates. At home, design can influence relaxation and refuge. Design delineates social spaces from private spaces. As designers, whether focusing on commercial, residential, public, or healthcare environments, we can use design to improve the well-being of the inhabitants of those spaces. Kirsten's interest as a designer is to tie the tenets of positive psychology to design and create spaces that make users feel fulfilled, engaged and happy--spaces where human beings flourish.
Kirsten graduated with a Master of Interior Architecture from Arizona State University. Combined with her B.A. in psychology, where she conducted research on memory and cognition, and her B.A. in journalism, she now works at the intersection of design and well-being, and strives to communicate the impacts of one on the other with clients and colleagues (and anyone who will listen). She earned her WELL AP credential in August 2017, and is thrilled to be part of the movement bringing health and well-being to the forefront of the built environment.
✖
Jonathan Puleio
Jonathan Puleio is a board-certified professional ergonomist who holds both undergraduate and graduate degrees in human factors and ergonomics from Cornell University. As Managing Director of Humanscale Consulting, Jonathan is responsible for leading an international team of ergonomists. Jonathan has extensive experience in the areas of ergonomic program development, occupational health & safety, musculoskeletal injury prevention, and workplace design. He has worked with the International Standards Organization (ISO) on the development of international ergonomic standards for office environments and holds several U.S. patents for the design of ergonomic products. He is an adjunct professor at NYU Tandon School of Engineering where he teaches the undergraduate course Human Factors in Engineering Design. Jonathan is based in New York City and has worked with Humanscale Consulting since 2002.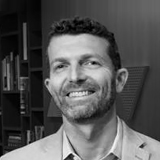 Jason Schupbach
Director, The Design School, Herberger Institute for Design and the Arts, Arizon
Read More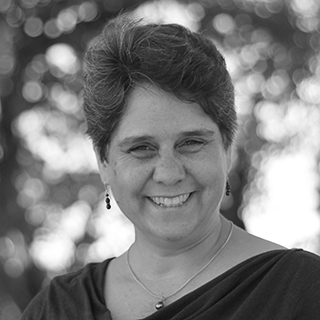 Kathleen Smith
Vice President, Living Building Challenge, International Living Future Institute
Read More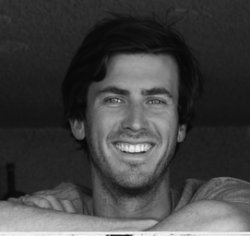 David Stover
Co-Founder, Bureo Inc.
Read More
✖
Jason Schupbach
Jason Schupbach is the director of The Design School at the Herberger Institute for Design and the Arts. He was previously the director of Design and Creative Placemaking Programs for the National Endowment for the Arts, where he oversaw all design and creative placemaking, grantmaking, and partnerships, including Our Town and Design Art Works grants, the Mayor's Institute on City Design, the Citizens' Institute on Rural Design, and the NEA's Federal agency collaborations. Previously, Jason served Governor Patrick of Massachusetts as creative economy director and was tasked with growing creative and tech businesses in the state. He was the director of ArtistLink, a Ford Foundation-funded initiative to stabilize and revitalize communities through the creation of affordable space and innovative environments for creatives, and has also worked for the Mayor of Chicago and New York City's Department of Cultural Affairs. Jason has written extensively on the role of arts and design in making better communities, and his writing has been featured as a Best Idea of the Day by the Aspen Institute
✖
Kathleen Smith
As vice president of the Living Building Challenge, Kathleen Smith oversees all aspects of the program including its continued evolution as the most innovative green building standard in the world. Additionally, she leads the Institute's strategic and technical consulting services with projects, institutions, and governments working to adopt advanced measures of sustainability related to the Living Building Challenge. She also directs the Institute's education work across all its programs including the Living Building Challenge, Living Product Challenge, and Living Community Challenge.
A LEED Fellow and nationally recognized expert in sustainable design, Kathleen is an architect by training with over 25 years of experience in sustainable design, construction, and education. Prior to her current role, Kathleen served in key roles in several organizations including principal of her own firm, Ecosmith Architecture & Consulting; national sustainability service line leader for AECOM; and project architect and director of consulting for Van der Ryn Architects.
She is recognized as an inspiring, passionate, and highly effective teacher and speaker and has lectured and taught extensively to a variety of audiences on numerous topics. Kathleen is the co-author of two books: Rebuilding Community in America and The Northwest Green Home Primer.
✖
David Stover
David Stover is a Co-Founder of Bureo Inc, an emerging company focused on developing innovative solutions to prevent ocean plastic pollution. An avid surfer and environmental enthusiast, David left behind a career in corporate finance when his global travels led him to the issues facing our ocean today. Currently residing in Ventura California, David splits time between Chile and the US and is actively involved in the global fight to prevent ocean plastic pollution.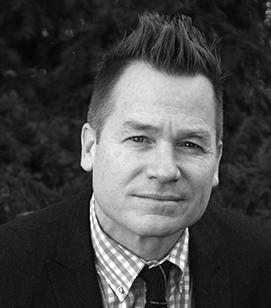 Jon Strassner, LEED AP
Director of Workplace Strategy, Humanscale
Read More
✖
Jon Strassner, LEED AP
Jon has been with Humanscale since 1996 and has enjoyed being a part of the company's progression as an industry leader in people, productivity, and workstation functionality. In his 20 years with Humanscale, Jon has served as Canadian Sales Director and North American Director of A&D. In his current role, as Director of Workplace Strategy, Jon works to ensure the Humanscale brand remains top of mind and relevant. His deep involvement in the design industry informs the company's understanding of industry trends, salient conversations, and inspiring stories.
A LEED Accredited Professional, Jon is passionate about the role Humanscale can play in the Net Positive Movement and in creating healthy and restorative places to work and live.