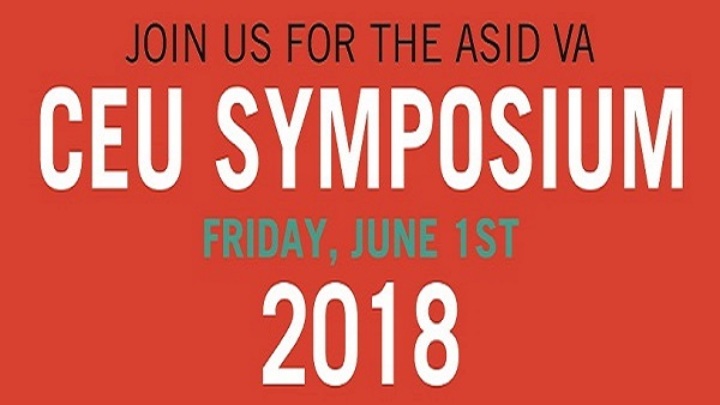 Description
This one day event will give attendees the opportunity to earn CEUs (Continuing Educational Units) by attending a seminar taught by Nancy Vincent McClelland Merit recipient, ASID Fellow, and University of Minnesota Professor Emeritus Caren Martin.
Day at a Glance
8:00 - 8:30 Registration
8:30 - 4:00 Implementing Evidence-Based Design as a Design Approach
(0.6 IDCEC Approved, HSW CEU Course)
There will be a light breakfast, mid-morning and mid-afternoon
breaks, and a one-hour lunch.
Important Note
Charges incurred through Paypal will show up on your credit card bill as "ASID VA". Due to a commitment with the caterer for lunch numbers, no refunds will be issued after May 25th.
Course Description

An EBD-approach to the design process enables designers to formulate design solutions that are grounded in "evidence," resulting in measurable outcomes for the client. However, how does the designer "prove" that the office increases productivity, classrooms support student learning, the senior living facility enhances quality of life, or that a graphic identity system improves wayfinding through a hospital—all health, safety, and welfare impacts on building occupants This course will enable attendees to define and understand EBD principles, identify EBD tools, and begin to engage in EBD. Benefits and challenges will be examined in context with the traditional design process.
This intermediate/advanced course will consist of lecture, discussion, and individual/small team activities throughout the day designed to have them explore/apply what they are learning. It is beneficial for attendees to bring a laptop or a similar device as the course will involve activities that utilize the Internet.
Learning Objectives
Exposure to research vocabulary and methods to enable understanding and application of evidence.
Identify and locate EBD tools and resources available and determine how/when they can be appropriately applied.
Explore the advantages and challenges of EBD as a process as compared to the current "best practices" design process approach and its impact on design solutions.
Understand the influence an EBD-approach can have on human and environmental health, safety, and welfare.
Apply an EBD-approach to a specific design project.
Understand the meaning and origins of evidence-based design (EBD).