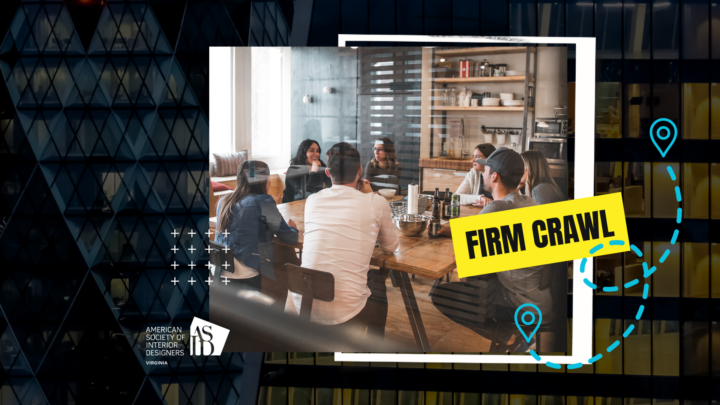 Description
WHAT | Visit three local design companies to observe a variety of design methods, client bases and corporate cultures. Includes AECOM, Spectrum Design and New Day Office. Schedule details will be sent to registrants.

WHO | This event is for ASID Student Members.

FREE | There is no fee to attend this event. Non-ASID student members can easily join ASID to be able to attend this event! www.asid.org/belong/apply/students

RSVP + QUESTIONS
RSVP: https://asidvarkefirmcrawl2023.eventbrite.com
Questions: Sharlyn Thacker, administrator@va.asid.org, 804.370.5616

TRANSPORTATION|PARKING
Attendees will need to provide their own transportation. We recommend carpooling. Parking fees are required in downtown Roanoke for the first three locations we will be visiting. You can park once and walk to all three locations. Recommend parking in the Tower Garage or Market Garage. The Tower Garage is closest to the start and the Market Garage is closet to the end of the tour. Please arrive at 12:45 pm to the first location to get signed in. Each attendee will need to show a drivers license or other government issued photo ID. Please allow time to park, sign into the building, navigate the elevator of the Wells Fargo tower and sign into the office.