ASID Interior Design Billings Index (IDBI) - May 2020
While business conditions are still in contraction territory, the seeds of a recovery for interior design firms may be evident according to this month's Interior Design Billings Index (IDBI) survey produced by ASID. The overall index rose to 43.5 in May from 18.9 in April, which suggests a bottoming out has occurred (any score above 50 represents growth and below 50 represents contraction in billings). Although the IDBI's three-month moving average remained virtually unchanged at 30.0, optimism about future work was evident as the Inquires index rebounded almost 23 points in May to 46.3.
The potential for billings growth was apparent in the West and Midwest regions of the country as indexes rose from April's lows to 32.7 and 31.2, respectively, in May. The Northeast and South, however, continued their contraction trajectory for billings, reporting 22.4 and 32.5 scores respectively. Reported as three-month moving averages, all regions remained in contractionary mode for May (scores below 50).
The slight lift coming from current business changes has translated into improvement for the six-month outlook. The panel's assessment of the future rose to 56.3 in May, up from 45.7 in April; this is the first time that the six-month outlook has been above 50 since January 2020.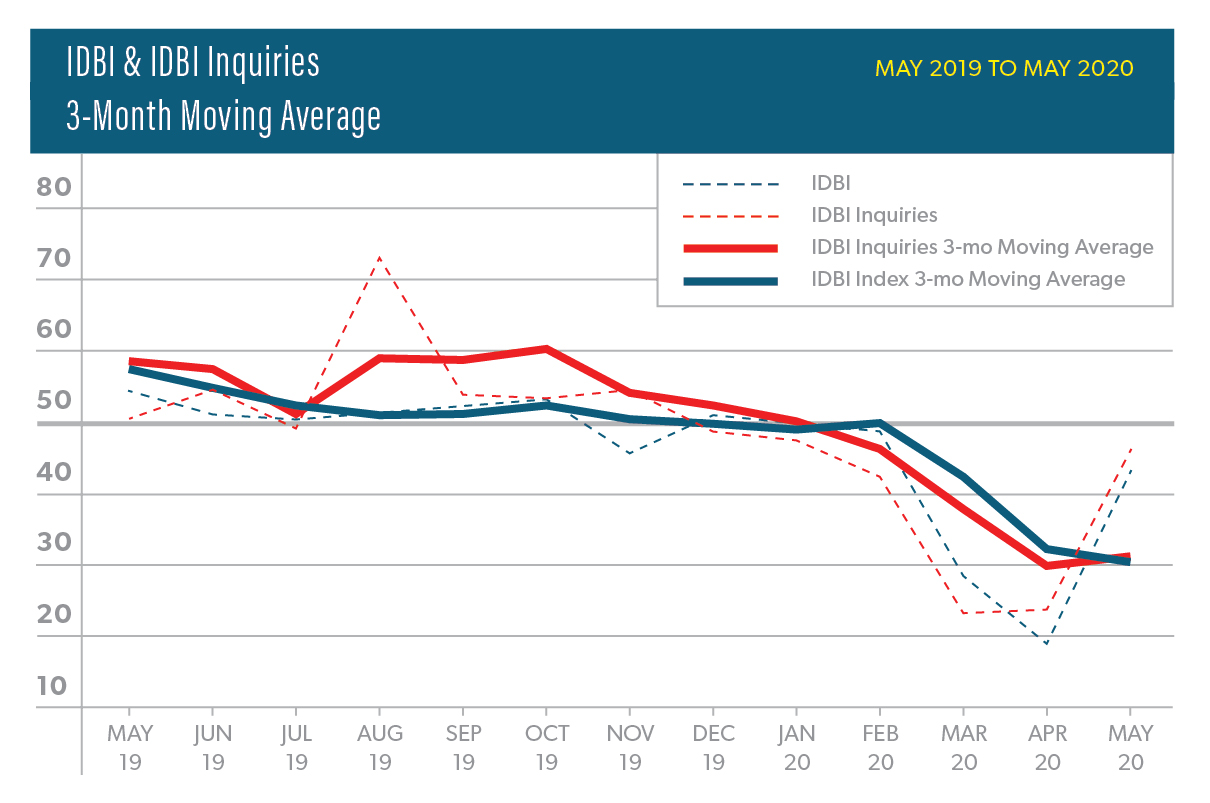 Categories
Interior Design Billings Index (IDBI)