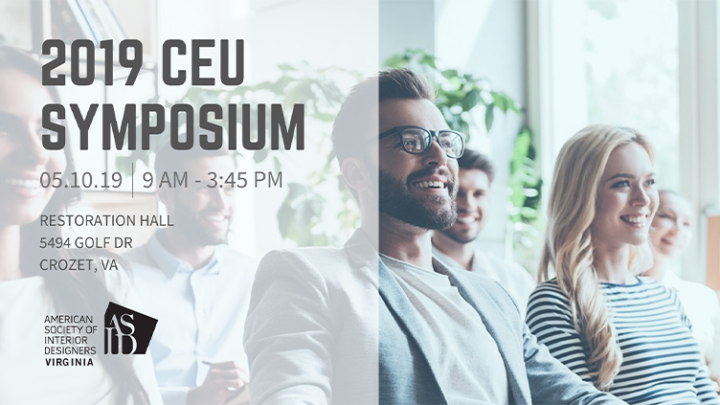 Description
Join Us for Our Annual CEU Symposium

Register by Friday, May 3. More details are on the registration site.
Four education courses throughout the day will provide attendees 1 CEU Hour for each course completed.
The CEU Symposium is being held in Restoration Hall at Old Trail Golf Club.
Located in Central Virginia just minutes from Charlottesville and a short drive from Richmond and Staunton, Restoration Hall offers both indoor and outdoor space with a panoramic view of the Blue Ridge Mountains.
Event Schedule:
9-930 Registration
930-1045 Session I: Man Made Natural: How Fake Can Save the World"
1045-11 Break
11-1215 Session II: Global Forestry
1215-130 Lunch & Vendor Exhibits
130-230 Session III: Biophilia & The Healthy Workplace
230-245 Break
245-345 Session IV: Sustainability & The Textile Industry
Learn more about the speakers.